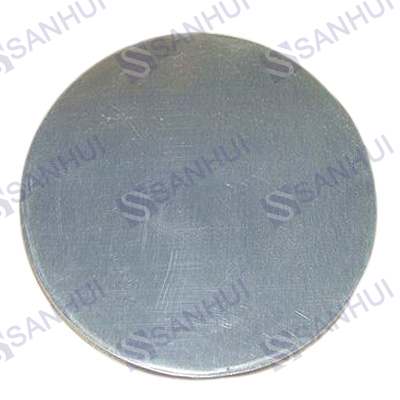 Type of Molybdenum Disk
Molybdenum disk
can be divided into two types from the perspective of processing. There are ram compression molybdenum disk and sintered molybdenum disk.
Sanhui company
is a top one among disk manufacturers, it controls strictly in from the raw material selection to the processing line and the product testing. Surface of our molybdenum disk is with good luster under special polishing. Our molybdenum disk product in China is good quality with competitive price.
Zhengzhou Sanhui Co., Ltd selects excellent molybdenum raw materials to manufacture molybdenum disks.
The purity of molybdenum disk can up to 99.95% and molybdenum disk can resist 1700℃ high temperature.
Molybdenum disk
is used as contactor materials for vacuum circuit breaker and the fusions of thyristors.
Types,Chemical Compositions and Specifications:
1 Molybdenum disk(ram compression)
| | | | | |
| --- | --- | --- | --- | --- |
| Type | Purity of Mo(%) | Impurity(%) | Diameter(mm) | Thickness(mm) |
| Mo1 | >=99.95 | <=0.05 | 1-600 | 0.8-6 |
2 Molybdenum disk(sintered)
Type
Chemical Composition(%)
Mo1
Mo
impurity
>=99.95
<=0.05
3.specification and main properties:
Specification
Main Property
diameter(mm)
thickness(mm)
density(g/cm3)
hardness
conductivity(%)(IACS)
20-300
2-20
>=9.8
>=150
<=6.63*10-6
If customers require, the product of blasted and ground on either one or both sides can be supplied. And we can offer various molybdenum disks with specific thickness and diameters of your requirements.
We can provide customized molybdenum products according to drawings.