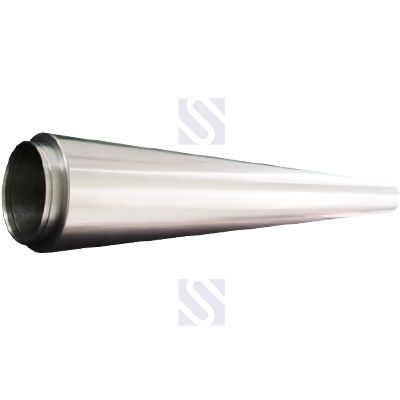 Features of Molybdenum Tube
Our
molybdenum tube
has the features of high melting point, high strength, outstanding thermal conductivity, and excellent resistance to thermal impact and corrosion. In powder metallurgy industry, it is common to use molybdenum tube as the protective tube for the thermocouple.
We also offer
molybdenum alloy tube
and molybdenum seamless tube with thin wall.
Molybdenum
vanadium alloy tube is characterized by 100% recycle, it is environment friendly, energy saving.
Molybdenum thin walled seamless tube applies in components of electron tubes,heaters of high temperature furnaces,thermocouple retainers,etc. Chrome molybdenum alloy tube is a type of seamless steel tube, its performance is much better than common seamless steel tube.
Parameter of
Molybdenum Tube:
Diameter(μm)
Weight mg/200mm
20<d≤30
0.65 -1.47
30<d≤40
>1.47 -2.61
40<d≤100
>2.61 -16.33
100<d≤400
>16.33 -256.2
400<d≤600
-
600<d≤2500
-
We could offer tube with length of over two meters, for the specific size and specification, please list your requirements, and we will offer customer tailored molybdenum tube.
Service
If you are interested our products, please contact us without hesitation. Our professional international sales team will response you as soon as possible. In addition, we offer 7/24 phone service in fluent English.