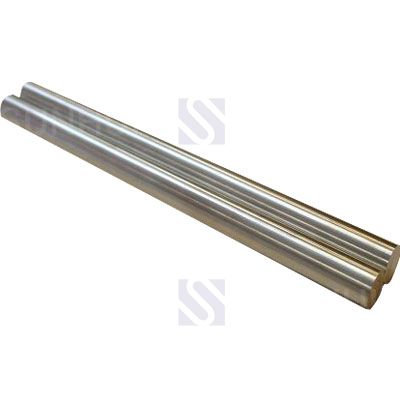 Characteristics of Molybdenum Rod
The
molybdenum rod
is characterized by high melting point, good ductility, excellent elongation.
Molybdenum rod
appears black, alkali washing, lathing and grinding.
Applications of Molybdenum Rod
Molybdenum rod can be applied for producing electric light source parts and electric vaccum components;
Molybdenum rod is used to make heating elements and refractory parts in high temperature furnaces and is used in glass and glass fiber industry.
Molybdenum rod can serve a long life in melted glass liquid at1300℃. Molybdenum rods are used as electrodes in the field of rare earth metal industry.
molybdenum alloy rod
, molybdenum carbide rod and etc. Which based on the degree of purity of
molybdenum
. The molybdenum content of pure molybdenum rod is over 99.9%.
Molybdenum Trioxide
Molybdenum trioxide is the essential element in making molybdenum rod, molybdenum alloy rod and other molybdenum compound.
Molybdenum as matrix compound with other non-ferrous metals such as
titanium
,
zirconium
, hafnium, tungsten and others to make up molybdenum alloy rod. Molybdenum, carbon, hydrocarbon or carbon monoxide active over 800℃ to form the molybdenum carbide, for further process, the molybdenum carbide rod comes out.
Forged molybdenum rod, swaged molybdenum rod, lathing molybdenum rod, straightened molybdenum rod and polished molybdenum rod are available in Zhengzhou Sanhui Co., Ltd.
We are able to manufacture
molybdenum rod
according to your special requests. Samples are available.We offer several types of molybdenum rods and now we could make the diameter of molybdenum is over 2.o meters.