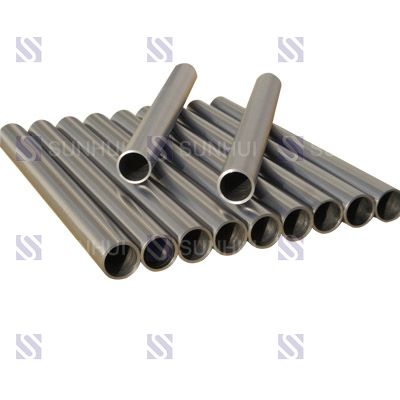 About Zhengzhou Sanhui
Zhengzhou Sanhui Co.,LTD, is dealing in
refractory metal
and arc welding fields for 15 years. We are a professional refractory metal product supplier and have our own factory for making them in China as well. As a top
exporters in China
, our products have exported to various countries worldwide.
Our factory introduced the most advanced technology and processing line, and now we could make
molybdenum pipe
with length of over two meters.The common design of the molybdenum pipe is FMo-1,
molybdenum
content of the molybdenum pipe is over 99.9%. Our molybdenum pipe can be used at service temperature up to 2000℃.
Specific Properties of Molybdenum Pipe
The following is the specific properties:
product form and dimension available: Φ12.4--60.0mm
Pipe diameter: Φ12.4--60.0mm
Density:>9.50g/cm
3
The temperature of initial recrystallization:950-1050℃
Parameter of Molybdenum Pipe
Diameter(μm)
Weight mg/200mm
20<d≤30
0.65 -1.47
30<d≤40
>1.47 -2.61
40<d≤100
>2.61 -16.33
100<d≤400
>16.33 -256.2
400<d≤600
-
600<d≤2500
-