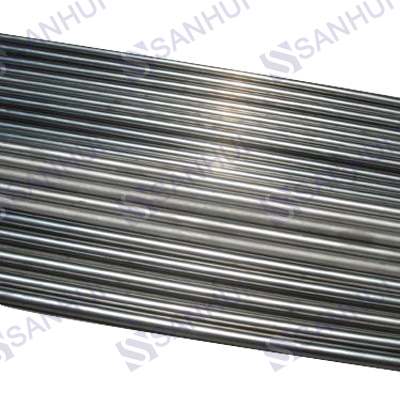 Zhengzhou Sanhui Co.,Ltd has the experience of over fifteen years in dealing refractory metal and arc welding products. We offer various sizes of refractory metal products in forms of wire, rod, bar, plate, sheet, tube and pipe.
Our factory could make
zirconium bar
according to your specific demands. We have
pure zirconium bar
, zirconium round bar, and etc. We have advanced producing line and strick product control system.
The following is the specification of zirconium bar and its feature and applications.
Specification of Zr and Zr Alloy Bar
Standard
ASTM B550
Material
Zr2,Zr4,R60702,R60704,R60705
Dimension
Diameter:6.0-120mm
Length:50-2500mm
Surface
Condition
Polishing and brightness
Feature
1. High special strength high melt point
2. Excellent corrosive resistance
3. Good thermal resistance.
Application
1. Chemical industry
2. Aerospace, Spaceflight
3. Surgical implants
4. Coating
5. Marine engineering and other aspects
6. Electronic components, etc.