Tungsten Copper Application in Military
This is a brief introduction about
tungsten copper application in military
.
Tungsten copper is one kind of alloy composed of tungsten and copper. Tungsten copper has many excellent properties, so tungsten copper can be applied in military.
Tungsten copper has such advantages as high strength, good arc ablation resistance, high temperature thermal conductivity and processing performance and ease of cutting.
Tungsten copper
is made from high quality tungsten powder and copper powder. Tungsten copper is able to be used in high temperature and under extreme conditions. Due to its unique advantages, tungsten copper is commonly used as high temperature material, such as military rocket engine nozzle throat insert, rudder and other high temperature components.
In aerospace, tungsten copper can be applied as missile, rocket enginer nozzle vane air rudder, nose cone.
Zhengzhou Sanhui Co., Ltd has been a leading manufacturer of refractory metal products for more than 22 years. Our specialized factory for tungsten,
molybdenum
and other metal products can satisfy your volume orders. Our facilities are also ISO 9001:2008-certified.
We welcome you custom orders and we will provide you with our expert design services. Find out why customers from India, US, Canada and other countries source from tungsten products from us.
Contact us today!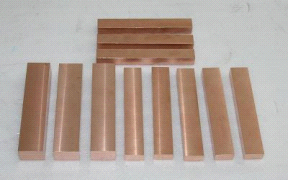 ---