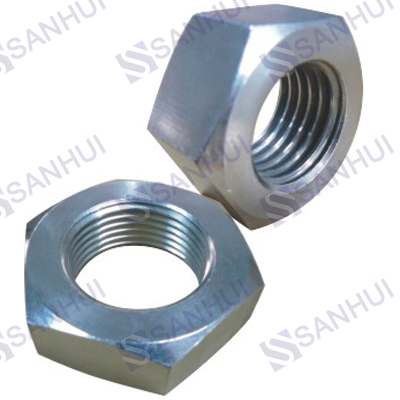 Brief introduction:
Titanium has
good corrosion resistance, so titanium can be processed into
titanium screw
to be used in corrosion environment.
Titanium screw is also called titanium bolts, titanium nuts and
screw bolts
.
Material: TA1, TA2, TC4, Gr1, Gr2, Gr5
Specifications: M4 ~ M25 × L
Screw length: 5mm-200mm
Standard: GB DIN ISO
Properties of titanium screw:
Titanium screw has such properties as lightweight, high temperature resistance, low temperature resistance, corrosion resistance, high strength, low density, high specific strength, toughness, strong anti damping properties, non-magnetic, non-toxic, good heat transfer performance, low elastic modulus and suction performance.
Classifications of titanium screw:
Titanium screws can be classified into head screws, six horn screw, countersunk head screw, lag screw, double-headed screws, non-standard screws, fastening screws, flat head screw, etc.
Applications of titanium screw:
Titanium screw is suitable used in acid corrosion, high temperature and low temperature field, such as ship, chemical, machinery, telecommunications, electronics, aerospace, oil, electroplating, medical, environmental construction, glasses, medical equipment, auto parts, bicycle, etc. Titanium screw can be used as socket screw and set screw.
Sanhui Co., Ltd can provide titanium screw according to customers'requirements.