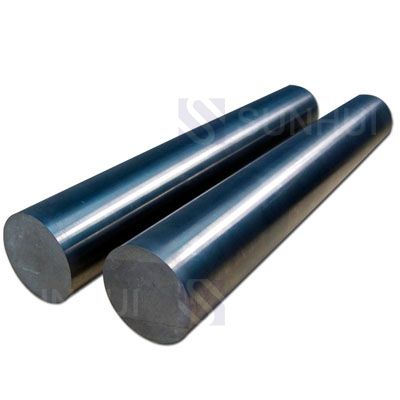 Brief introduction
:
Tungsten rod
is divided into firing tungsten rod, forging tungsten rod and polishing tungsten rod according to different production processes. The crystal structure of tungsten rod is compact.
Applications of tungsten rod
:
Tungsten rod is widely used to produce cathode, components for electron tubes, grid siderod, lead, support, etc.
Appearance of tungsten rod
:
Tungsten rod has no camber, crack, burr, peeling or other defects affecting the further uses.
The surface of firing tungsten rod appears silver gray metallic luster;
The surface of forging tungsten rod has a layer of oxide and slight forging hammer mark, so the surface is black;
The surface of polishing tungsten rod appears silver gray metallic luster and has no obvious oxidized phenomenon.
Sanhui Co., Ltd can produce required tungsten rod according to customers'request. We also provide
tungsten carbide rod
and tungsten welding rod.

Tungsten rod and other tungsten products are all industrial products. These tungsten products are manufactured by special factory. Whether it is 99.95%, 99.96%, 99.97%, 99.98% tungsten rod or 99.99% tungsten rod, all tungsten rods are made by powder metallurgy method.

The followings are several production steps of tungsten rod:

Step one: Produce tungsten powder. Manufacturers need ensure the purity and particle size of tungsten powder. Ore of tungsten adds ammonium tungstate, after two reduction and purification, tungsten powder is made.
Step two: Put tungsten powder into leather sheath, hammer the tungsten powder into rod shape by using machine.

Step three: Then put the tungsten rod embryonic form into high temperature to sinter by using sintering furnace.

Step four: Finish tungsten rod producing by hammering, straightening and grinding.

Zhengzhou Sanhui Co., Ltd has its own factory. We can provide customized tungsten rods according to the requirements of customers. We are also able to offer tungsten rod samples.
1 .tungsten rod chemical compositions and applications
:
type
purity of tungsten
application
WAL1
>=99.92%
filament,cathode and components for electron tubes,electrode for the gas discharge tube.etc.
WAL2
WAL3
>=99.92%
grid siderod,lead,support,electrode for the discharge lamp,etc.
W1
>=99.95%
grid siderod,support,lead and electrode,etc.
W2
>=99.92%
2. tungsten rod forms and dimensions
:
furnished form
specified diameter
min.length
wroughted
2.8<=d<5.0
600
5.0<=d<6.5
300
6.5<=d<11.0
200
straightened
0.8<=d<1.0
1000
1.0<=d<3.0
800
ground
0.8<=d<3.0
800-1000
3.0<=d<6.5
300-600
6.5<=d<10.0
200